Articles
Published on 03 April 2010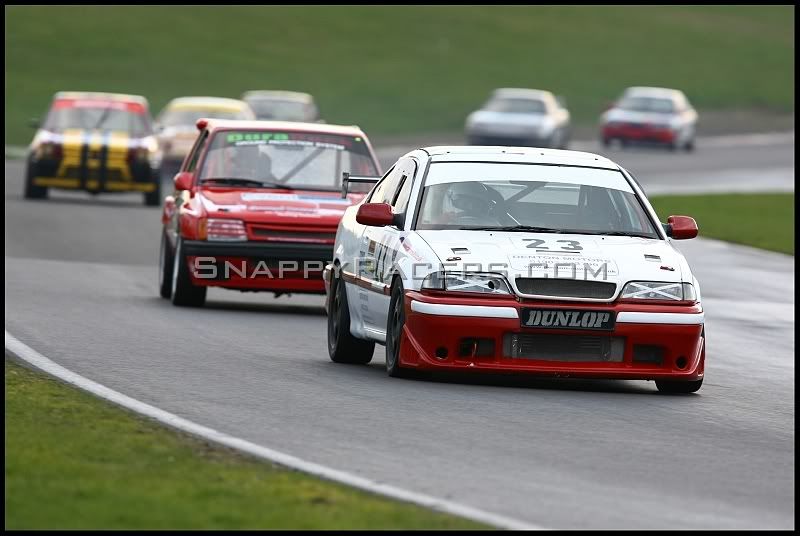 Cannons Motor Spares Tin Top Challenge honours went to Antony Harrison in both races on Saturday. Behind the south coast driver a superb battle raged featuring David Cox, Andrew Mitchell, Michael Cox, Garry Barlow, Gary Chappell, Luke Bennett and Terry Searles, who finished in that order but tried most of the alternative permutations in the course of 15 laps. Several of these were from the always hotly contested T3, which produced the 2009 champion Danny Cassar, a spectator this weekend. Gary Barlow's last lap pass on Garry Chappell earnt him the drive of the race award, whilst Mr. Chappell got the best prepared car accolade.

Local man Berni Baxter impressed, winning T4 on his first outing with a newly acquired Fiesta but he lost out in race two when the front spoiler came adrift. A dodgy transponder meant the timekeepers were not recording Berni's progress anyway.

No such problems for Harrison, who won again, but Mitchell out fumbled David Cox for second place on the last corner this time and 2008 champion Gary Chappell was fourth after slowing with gearbox bothers in the opening encounter. Gary did lower the class lap record. Kenny Coleman won the drive of the race prize by just holding off Steve Cassar.
Tony will be in action again at Mallory Park on the weekend of 16th May.